Bitcoin has gained, and plunged, well over $1,000 in less than 24 hours.
The digital currency dropped more than 18 percent from a record high of $11,388.33 to current levels around $9,292 on Wednesday, according to CoinDesk. Trading was extremely volatile.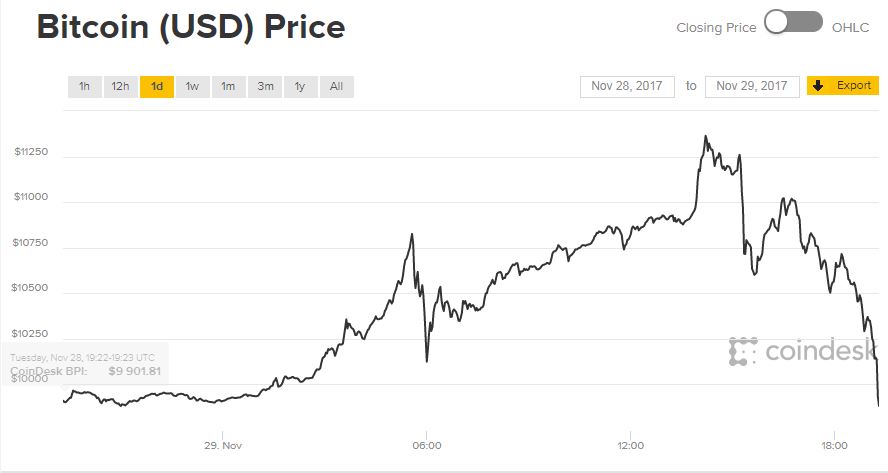 "It's definitely been going a bit parabolic over the past few weeks. I think today's action marks somewhat of an inflection point," said Jonathan Krinsky, chief market technician at MKM Partners. "But it's still 200 percent above its 200-day moving average, so it's not surprising to see some consolidation here."
That all-time high itself came as bitcoin's gains accelerated. About a week after crossing above $8,000, bitcoin topped $9,000 Sunday before soaring above $10,000 Tuesday evening.
You might also like
---