Bitcoin futures trading can go ahead on three US exchanges, the Commodity Futures Trading Commission said on Friday. 
Futures contracts give traders a way to bet on bitcoin prices and earn profits without buying the actual cryptocurrency. 
Bitcoin has surged nearly 1,000% against the dollar this year as its popularity has grown.
The Chicago Mercantile Exchange will launch its bitcoin futures contracts on December 18.
The US Commodity Futures Trading Commission on Friday said it would allow bitcoin futures trading on three exchanges.
In a statement, the CFTC said the Chicago Mercantile Exchange and the CBOE Futures Exchange self-certified new contracts for bitcoin futures products.  The Cantor Exchange self-certified a new contract for bitcoin binary options.
The futures contracts will make it possible to bet on bitcoin prices without buying the cryptocurrency. Both Cboe and CME have said that their bitcoin futures products would settle in cash.
Bitcoin has gained nearly 1,000% against the dollar this year amid growing interest from retail traders and big-money managers. The futures contracts offered by establishment firms could open the door to wider participation in bitcoin trading by other Wall Street firms.
The CFTC's decision came with the warning that bitcoin remains a largely unsupervised market.
"Bitcoin, a virtual currency, is a commodity unlike any the commission has dealt with in the past," said CFTC chairman J. Christopher Giancarlo in a statement.
"We expect that the futures exchanges, through information sharing agreements, will be monitoring the trading activity on the relevant cash platforms for potential impacts on the futures contracts' price discovery process, including potential market manipulation and market dislocations due to flash rallies and crashes and trading outages."
CME said its initial listing of bitcoin futures will launch on Monday December 18.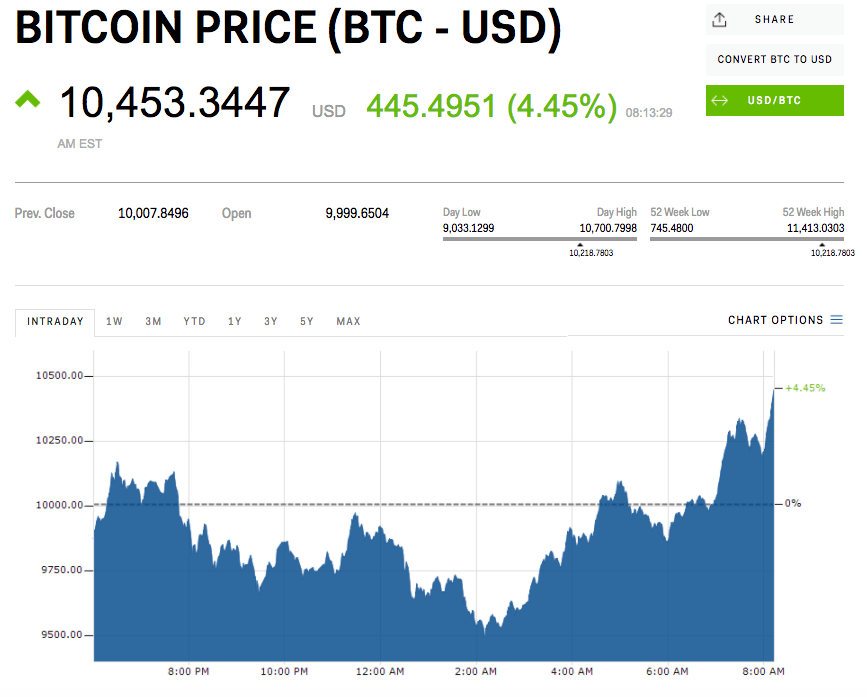 You might also like
---